HOME
CSR
Security Management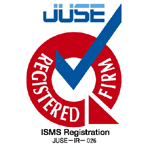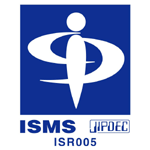 In order to protect important information assets and secure the trust of our clients, employees, and related people, DTS achieved Information Security Management System (ISMS) certification in October 2004.
ISMS: Information Security Management System
Registered Organization

Management Services Business Headquarters

IT Integration Department 3, Group 1, ReSM Team and related departments

Registration Body

Union of Japanese Scientists and Engineers, ISO Center

Applicable Standard

JIS Q 27001: 2006 (ISO/IEC 27001:2005)

Registration Number
First Registration Date
Expiration

October 29, 2010 to October 28, 2013
ISMS: Basic Policy for Information Security
DTS complies all applicable laws, regulations, guidelines, and contract terms pertaining to information security.
DTS makes employees aware of the importance of information security through education and training, and strives to promote and maintain high levels of security. Whenever a violation occurs, strict penalties will be applied.
DTS is aware of information security risks, and takes appropriate measures to prevent improper access to information assets or the loss, destruction, falsification, or leaking of information assets.
Even if an unexpected problem arises with information security, DTS's rapid response keeps damage to a minimum and strives to prevent its reoccurrence.
DTS plans and executes information security activities, assesses their effectiveness, and strives to continually improve.
Established October 20, 2003
Revised October 1, 2006
DTS CORPORATION
Representative Director and President
Koichi Nishida
DTS strives to maintain high-level information security at all times, while looking to improve our security protocols for the future.